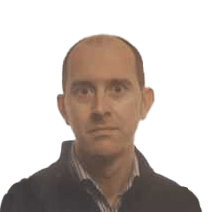 Full professor, KU Leuven
(Co-)supervisor of ESRs 8 and 10.
Prof. Patrick Augustijns holds a Pharmacy degree, a Master in Medical Sciences and a Ph.D. in Pharmaceutical Sciences. Prior to becoming a professor at the University of Leuven (Belgium), he performed postdoctoral research at the University of Kansas and at GSK (North Carolina). In 2003, Patrick Augustijns became chairman of Drug Delivery and Disposition. The laboratory has a strong track record in the biorelevant profiling of intestinal drug absorption, covering all underlying processes including dissolution, precipitation, degradation and permeation. For this purpose, a wide range of simulation models are available, including the in vitro Caco-2 cell culture system, the Ussing chambers system and the in situ intestinal perfusion system. In addition, Drug Delivery and Disposition is able and licensed to perform whole animal absorption and pharmacokinetic experiments. Physiology-based pharmacokinetic modelling is available to extrapolate experimental data to human pharmacokinetics. One of the lab's major research topics involves the aspiration and in-depth characterization of gastrointestinal fluids, including the evaluation of intraluminal drug and formulation behavior in humans. The latter involves the bio-relevant and predictive evaluation of absorption-enabling strategies, including solubilisation and supersaturation of poorly soluble drugs. All aspiration and absorption studies are supported by well-developed analytical equipment (LC-UV, -fluo, -MS/MS) to assess the concentrations of endogenous compounds found in the intestinal fluids, as well as of drugs and excipients in biological matrices. Patrick Augustijns is (co)author of ± 350 peer-reviewed papers in international journals and more than 300 presentations at scientific meetings. Patrick Augustijns presently supervises 3 postdocs, 5 PhD students, and 2 PhD students as copromotor. Since 2008, he is AAPS-fellow (an honorary distinction by the American Association of Pharmaceutical Scientists). In January 2019, he was awarded an honorary doctorate from Uppsala University.
Riethorst, D., Baatsen, P., Remijn, C., Mitra, A., Tack, J., Brouwers, J. and Augustijns, P. (2016) An In-Depth View into Human Intestinal Fluid Colloids: Intersubject Variability in Relation to Composition. Molecular Pharmaceutics, 13(10), pp. 3484-3493. DOI: 10.1021/acs.molpharmaceut.6b00496
Riethorst, D., Mols, R., Duchateau, G., Tack, J., Brouwers, J. and Augustijns, P. (2016) Characterization of Human Duodenal Fluids in Fasted and Fed State Conditions. Journal of Pharmaceutical Sciences, 105(2), pp. 673-681. DOI: 10.1002/jps.24603
Wouters, M., Balemans, D., van Wanrooy, S., Dooley, J., Cibert-Goton, V., Aguiar Alpizar, Y., Valdez-Morales, E.E., Nasser, Y., Van Veldhoven, P.P., Vanbrabant, W., Van der Merwe, S., Mols, R., Ghesquière, B., Cirillo, C., Kortekaas, I., Carmeliet, P., Peetermans, W., Vermeire, S., Rutgeerts, P., Augustijns, P., Hellings, P., Belmans, A., Vanner, S., Bulmer, D.C., Talavera Pérez, K., Vanden Berghe, P., Liston, A. and Boeckxstaens, G. (2016) Histamine Receptor H1-mediated sensitization of TRPV1 mediates visceral hypersensitivity and symptoms in patients with irritable bowel syndrome. Gastroenterology, 150 (4), pp. 875-887. DOI: 10.1053/j.gastro.2015.12.034
Kostewicz, E.S., Abrahamsson, B., Brewster, M., Brouwers, J., Butler, J., Calert, S., Dickinson, P.A., Dressman, J., Holm, R., Klein, S., Mann, J., McAllister, M., Minekus, M., Muenster, U., Müllertz, A., Verwei, M., Vertzoni, M., Weitschies, W. and Augustijns, P. (2014) In vitro models for the prediction of in vivo performance of oral dosage forms. European Journal of Pharmaceutical Sciences, 57, pp. 342-366. DOI: 10.1016/j.ejpb.2018.12.010
Brouwers, J., Brewster, M.E. and Augustijns, P. (2009) Supersaturating drug delivery systems: the answer to solubility-limited oral bioavailability. Journal of Pharmaceutical Sciences, 98, pp. 2549- 2572. DOI: 10.1002/jps.21650