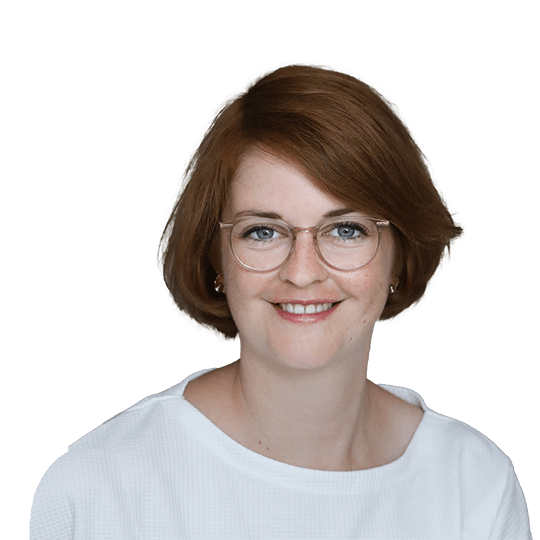 Principal Scientist Research Pharmaceutics, Merck Healthcare KGaA
(Co-)lead of WP3 and (co-)supervisor of ESR 10.
Dr. Simone Hansmann is a Pharmacist by training and graduated from Goethe University in Frankfurt/Main (Germany) in 2013. She conducted her PhD research in the labs of Jennifer Dressman with a focus on the prediction of oral absorption of weakly basic compounds with Physiologically-based Pharmacokinetic (PBPK) models. In 2017, she started an external Post-Doc position at Merck KGaA in the Centre of Excellence (CoE) Biopharmaceutics within the pre-formulation group continuing her work on absorption modeling. In 2018, she joined Merck KGaA as an expert in the CoE Biopharmaceutics and is now working as a lab head in this group. In her function, she is responsible for performing absorption predictions for new drug candidates in early and late- stage development and she supports pre-formulation work for early NCE projects as discovery CMC-Lead. She is an active member of the COST action UNGAP (Understanding Gastrointestinal Absorption-related Processes) and contributor to the IQ consortium Formulation and Bioperformance prediction working group.
Hansmann, S., Miyaji, Y. and Dressman, J. (2018) An in silico approach to determine challenges in the bioavailability of ciprofloxacin, a poorly soluble weak base with borderline solubility and permeability characteristics. European Journal of Pharmaceutics and Biopharmaceutics, 122, pp. 186-196. DOI: 10.1016/j.ejpb.2017.10.019
Darwich, A. S., Margolskee, A., Pepin, X., Aarons, L., Galetin, , Rostami-Hodjegan, A., Carlert, S., Hammarberg, M., Hilgendorf, C., Johansson, P., Karlsson, E., Murphy, D., Tannergren, C., Thorn, H., Yasin, M., Mazuir, F., Nicolas, O., Ramusovic, S., Xu, C., Pathak, S. M., Korjamo, T., Laru, J., Malkki, J., Pappinen, S., Tuunainen, J., Dressman, J., Hansmann, S., Kostewicz, E., He, H., Heimbach, T., Wu, F., Hoft, C., Pang, Y., Bolger, M. B., Huehn, E., Lukacova, V., Mullin, J. M., Szeto, K. X., Costales, C., Lin, J., McAllister, M., Modi, S., Rotter, C., Varma, M., Wong, M., Mitra, A., Bevernage, J., Biewenga, J., Van Peer, A., Lloyd, R., Shardlow, C., Langguth, P., Mishenzon, I., Nguyen, M.A., Brown, J., Lennernas H. and B. Abrahamsson (2017) IMI – Oral biopharmaceutics tools project – Evaluation of bottom-up PBPK prediction success part 3: Identifying gaps in system parameters by analysing In Silico performance across different compound classes. European Journal of Pharmaceutical Sciences, 96, pp. 626-642. DOI: 10.1016/j.ejps.2016.09.037
Margolskee, A., Darwich, A. S., Pepin, X., Aarons, L., Galetin, A., Rostami-Hodjegan, A., Carlert, S., Hammarberg, M., Hilgendorf, C., Johansson, P., Karlsson, E., Murphy, D., Tannergren, C., Thorn, H., Yasin, M., Mazuir, F., Nicolas, O., Ramusovic, S., Xu, C., Pathak, S.M., Korjamo, T., Laru, J., Malkki, J., Pappinen, S., Tuunainen, J. Dressman, J., Hansmann, , Kostewicz, E., He, H., Heimbach, T., Wu, F., Hoft, C., Laplanche, L., Pang, Y., Bolger, M.B., Huehn, E., Lukacova, V., Mullin, J.M., Szeto, K.X., Costales, C., Lin, J., McAllister, M., Modi, S., Rotter, C., Varma, M., Wong, M., Mitra, A., Bevernage, J., Biewenga, J., Van Peer, A., Lloyd, R., Shardlow, C., Langguth, P., Mishenzon, I., Nguyen, M.A., Brown, J., Lennernas, H. and B. Abrahamsson (2017) IMI – Oral biopharmaceutics tools project – Evaluation of bottom-up PBPK prediction success part 2: An introduction to the simulation exercise and overview of results. European Journal of Pharmaceutical Sciences, 96, pp. 610-625. DOI: 10.1016/j.ejps.2016.10.036
Hansmann, S., Darwich, A., Margolskee, A., Aarons, L. and Dressman, J. (2016) Forecasting oral absorption across biopharmaceutics classification system classes with physiologically based pharmacokinetic models. Journal of Pharmacy and Pharmacology, 68(12), pp. 1501-1515. DOI: 10.1111/jphp.12618